Healing Dysfunctional Family Patterns with the help of the Ancestors
Oct 23, 2022
11am-3pm
Circles of Wisdom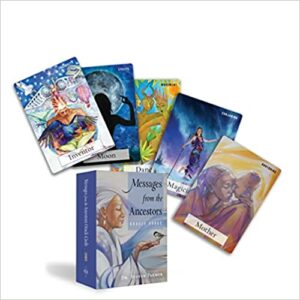 Unlike other cultures and most indigenous communities, it's only recently that those of us in western culture are paying heed to the influence of our ancestors and how this shows up in family patterns, especially dysfunctional ones. You may even recognize some of these patterns in yourself. Here's an opportunity to not only deepen your relationship with your ancestors but also to work directly with them to heal the intergenerational wounds that have been passed along. Through various processes facilitated by Steven you will:
Discover the depth of our ancestral relationships
Engage in mutual healing with a significant ancestor of your immediate lineage
Have an opportunity to release and forgive the ancestor who wounded you
Receive an important message from one of the Elders of the ancestral realm
Discover what it may be like to become an ancestor for your descendants
Doing the healing work with the ancestors now will allow subsequent generations to be free from these unhealthy legacies.
In addition, Steven will introduce his new Messages from the Ancestors Oracle Cards and offer a few random audience readings using the cards.
Sunday, October 23rd, 11am-3pm, $140
Event will take place at Circles of Wisdom in Methuen, MA.  Please contact them at 978-474-8010 or visit their website HERE.
Register
---