Animal Wisdom Summit
Aug 29, 2019
ONLINE
Watch 24 inspiring leaders share everything they know about helping you connect more deeply with your pets , tune into your natural ability to communicate with all animals, and heal your soul while saving the planet! 
Are you registered for the FREE 2019 Animal Wisdom World Summit yet?
It's the 2019 Animal Wisdom World Summit!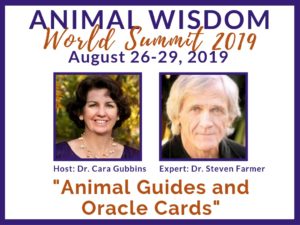 From August 26 to August 29, 24 inspiring leaders are going to share all they know about their respective fields. They're gonna be talking everything from how to communicate intuitively with your pets to using animal wisdom divination to grow spiritually and more!
This event is featuring some of my well-known friends like:
– Dr. Steven Farmer
– Andrew Harvey
– Dr. Marc Bekoff
– Linda Tucker
– and many more!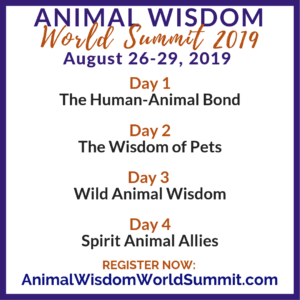 Claim Your Free Ticket to the (online) 2019 Animal Wisdom World Summit HERE
Register
---