Online Shamanic Breathwork Workshop
Feb 25, 2021
5:00pm-7:00pm
Online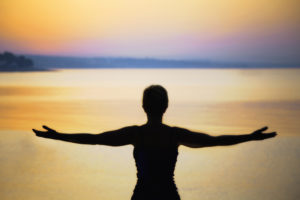 Join Dr. Steven Farmer for an online 2 hour Breathwork Session. Using Conscious Connected Breathwork (CCB), you'll unlock the ability to enter into an altered state of consciousness where healing, insights, and spiritual revelations are found.
Using a combination of evocative music (from tribal to ethereal), and Conscious Connected Breathing (with no pause between inhaling and exhaling), you will connect with your Inner Healer to help you clear emotional blockages, old wounds, and dysfunctional patterns. This allows pleasurable feelings to emerge–often resulting in a deep sense of peacefulness and tranquility. There is an integration of these feelings, transforming your experience from one of suffering to one of peace. You may also experience ecstatic, numinous states that connect you with your Higher Self and your Teachers, thus receiving valuable insights and guidance as these spirit helpers come forth to offer their wisdom to assist you along your soul's path.
Dr. Farmer will describe what to expect from the process, detail the breathing patterns involved, and give instructions on how to proceed. Dr. Farmer will supervise the group and lend his support and expertise whenever needed. Music is played throughout the session to facilitate the journey and help induce the altered state to facilitate the process.
Register Now
For an optimal experience during the 2-hour session, we recommend that you have one or two pillows, a yoga mat or something to lie down on, an eye mask, and something that is a source of comfort, such as a favorite blanket or a stuffed animal. If you keep a journal, write about your experience after you've finished.  It can also help to have someone who knows you're doing this available after the breathwork session, such as your partner or a friend, so you have someone to talk with about your experience.
FEE: $75
Limited to 20 people
Once registered, you will receive a zoom link that grants access to the workshop.
Register Now
---