Gathering of the Shamans
Jul 11, 2021
Sedona Mago Retreat Center
Join us in the mystical setting of Sedona to meet the leading shamanic teachers of our day.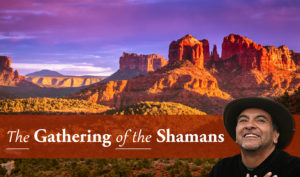 This is a once-in-a-lifetime chance to retreat from your usual patterns of living and learn how to harness your inner power in entirely new ways. You will return to your life with fresh vision and know how to create your own reality as the work of art it was meant to be.This gathering will be held at the Sedona Mago Retreat Center, which is operated by Tao Fellowship, a 501(c)(3) nonprofit organization whose mission is "Love Humanity, Love the Earth."Surrounded by red monoliths, Native American ruins and majestic mountains, the Retreat Center offers 163 acres of beautifully landscaped land honoring Mother Earth's treasures. Designed to work with the natural healing energy of Sedona, you can relax and rejuvenate body, mind, and spirit.
The full program begins Friday night at 7 pm, but we encourage you to arrive as early as 1 pm on Friday to familiarize yourself with all that this unique setting has to offer.Dinner will be served for all participants at 5:30PM on Friday, and retreat staff will offer group tours of the property so you can learn about the energy vortexes, labyrinths, and other natural wonders.The retreat will end Sunday afternoon at 1 pm, and our teachers have specifically asked that the schedule of events not be posted.Instead, you are invited to surrender any preconceived ideas, assumptions, or expectations you may have about this weekend, so that you may experience a powerful Shamanic retreat unlike any other.
Want to find out how seeing the world through different eyes can have dramatic impact in your life? Join us in Sedona…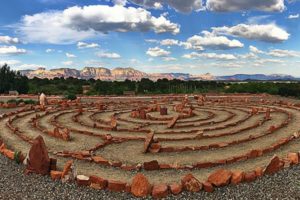 THERE ARE LIMITED SPOTS AND THIS EVENT SELLS OUT EVERY YEAR.  RESERVE YOUR SPOT HERE
Stay over an extra day and experience this intensive post-conference workshop. The teacher will take you deeper into the work of this Gathering and will help you integrate the experiences so that you can take what you've learned back to your everyday life. Your post-conference add-on includes all meals!
Dr. Farmer will be offering a post conference workshop on Sunday, July 11th from 1:30-5pm
ANCESTOR MEDICINE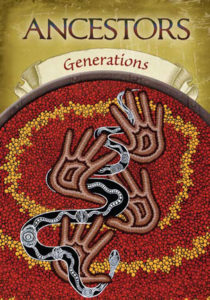 Working with your ancestral allies for healing, freedom, & direction!
Many experience frustration and shame for patterns or habits in life that feel difficult to change. Toxic shame that you carry can often
Unlike other cultures and indigenous communities, it's only lately that those of us in western culture are paying heed to the influence of our ancestors and how this shows up in family patterns. In this workshop you'll learn to distinguish toxic vs. healthy shame vs. guilt and engage in processes where you will offer healing to those ancestors that most strongly carried toxic shame. In turn, they will return that healing to you so you can free yourself and your descendants from the debilitating effect of toxic shame. Healing this benefits you, your ancestors, and your descendants.
This is profound work that can have immediate and long-lasting effects in your life.
Want to attend this workshop as a standalone with no overnight stay included?  $299 per person *(you must check out of your room at Mago prior to 1:00PM Sunday)
REGISTER FOR THIS POST CONFERENCE WORKSHOP HERE or use the specific links below based on lodging preference. 
NO lodging: http://www.1shoppingcart.com/SecureCart/SecureCart.aspx?mid=522981F0-489F-4AF0-A179-B9169CAC29B1&pid=d0f705f5313b4a56aa61a22061942f90&bn=1
with lodging Sunday night (Shared room): http://www.1shoppingcart.com/SecureCart/SecureCart.aspx?mid=522981F0-489F-4AF0-A179-B9169CAC29B1&pid=dfff1c59c866492a8bca62bd86e762a8&bn=1
with lodging Sunday night (Private room): http://www.1shoppingcart.com/SecureCart/SecureCart.aspx?mid=522981F0-489F-4AF0-A179-B9169CAC29B1&pid=5ed42c100ed74b26a16bfee846bf1a99&bn=1
Register
---